River Water Bar & Grille
Hours
WEDNESDAY - SUNDAY
4 pm - 10 pm
DINE-IN OR TAKE-OUT
Age requirement: 16+, when accompanied by an adult 21+.
For reservations, please call 360-412-3670.
NOW OPEN!
There's a new sensation at the Nisqually Red Wind Casino! Satisfy your senses and discover an exciting new way to savor chef-prepared signature-dishes in a fine-dining atmosphere. Join us in the River Water Bar and Grille from Wednesday through Sunday from 4pm – 10pm. We have craft cocktails, signature seafood dishes, prime rib, and more! The River Water Bar and Grille, your escape from the ordinary - only at the Nisqually Red Wind Casino, You're VIP Here!
Reservations encouraged, walk-ins welcome. 
Please call 360-412-3670.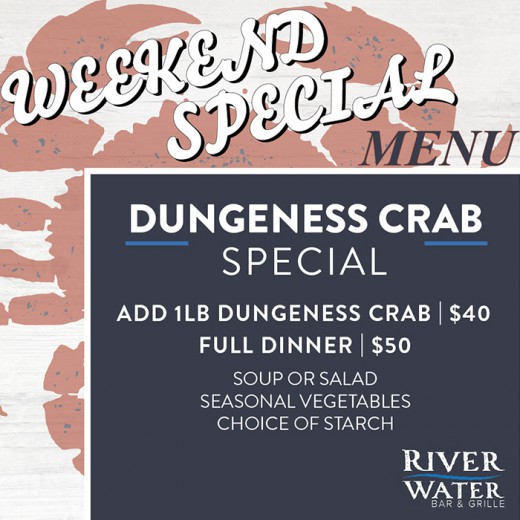 Dungeness Crab
Available Friday, Saturday & Sunday!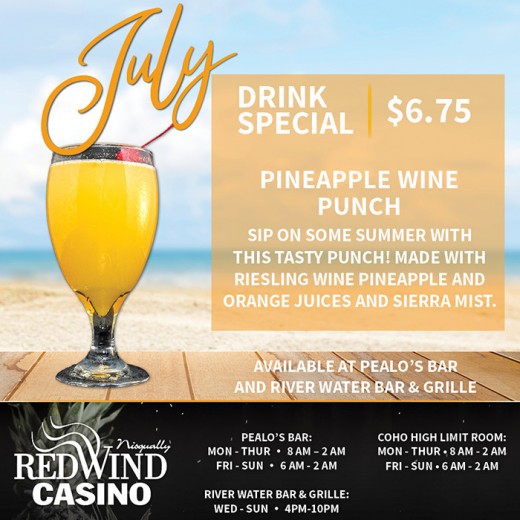 Pineapple Wine Punch - $6.75
Sip on some Summer with this tasty punch! Made with Moscato wine, pineapple and orange juices and Sierra Mist.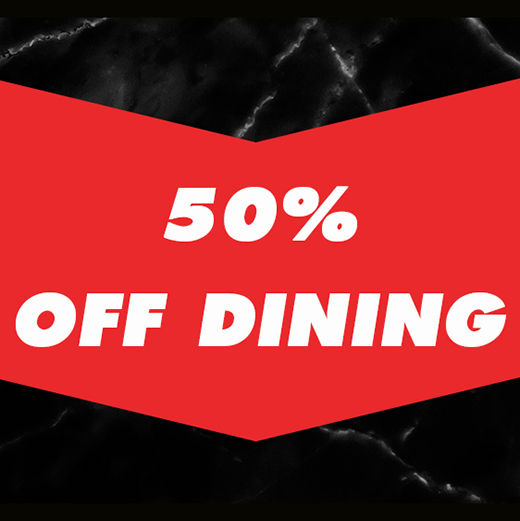 50% Off Dining
Daily | See Venue Hours
The Bankroll Starts Now
Take the house every day. Get 50% off your check when you use your Club Red points at any of our dining establishments. Then work off your meal by earning more points by using your Club Red card while playing your favorite games!
Must have adequate points to cover full bill. Not valid with any other offer or discount. Alcohol beverages not included. See Club Red Cashier for details.
Dining Options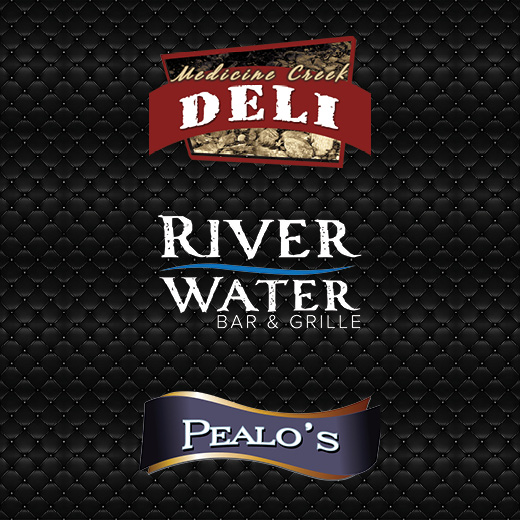 Daily | See Venue Hours
15% Off All Dining
Dining discounts apply for Seniors 55+, Active Duty Military, Children, Nisqually Tribal Members and Team Members.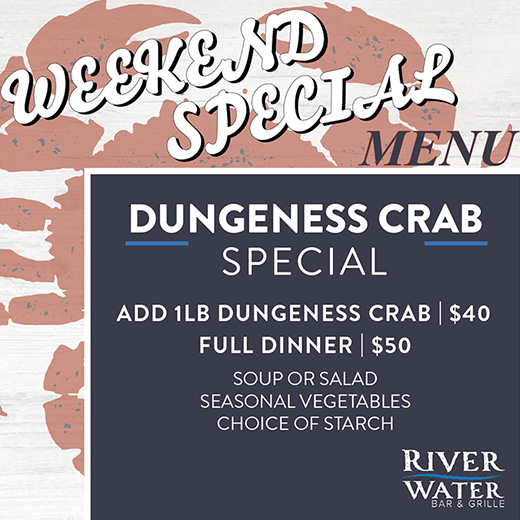 Friday, Saturday & Sunday | 4:00pm - 10:00pm
Dungeness Crab
Add 1 lb of Dungeness Crab to your meal - $40
Full entrée meal - $50
Comes with soup or salad, seasonal vegetables, and choice of starch
Sign up for news, updates & special offers