Club Red
You Can Beat Them and Join Them
Whoever said there's more to winning than meets the eye was right. Winners always know how to win, and there's more than one way to win at Red Wind. Club Red member benefits include all our cash and prize promotions. You will receive exclusive invitations and discounts available to members only. The more you play, the bigger the club benefits you receive!

So be the winner you know you are and join! To sign up for Club Red, visit the Club Red Cashier counter at Nisqually Red Wind Casino.
Club Red is a player's club for visitors to the brick and mortar Red Wind Casino location at 12819 Yelm Hwy SE, Olympia, WA 98513.
NEW MEMBER SIGN UP OFFER!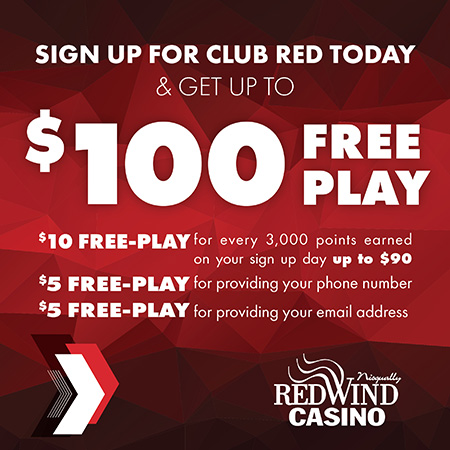 Receive up to $100 Free-Play on the day you sign up! 
Here's how it works:
Sign up as a new Club Red Member
$5 Free-Play for providing your phone number
$5 Free-Play for providing your email address
Then, make sure you are using your Club Red Card while playing, and receive $10 Free-Play for every 3,000 points earned on your sign-up day, up to $90 max.
See Club Red Cashier for details.
For new card sign ups only. Only points earned on sign-up day from midnight to midnight are eligible. Free-Play can be downloaded at the slot machine. Valid for one-time use for slot play. Offer has no cash value and is non-transferable. Nisqually Red Wind Casino reserves the right to adjust or cancel this promotion without notice.
You can now use your Club Red points to pay for gas at ANY Nisqually Markets locations!  The Nisqually Markets are located across from the casino on Yelm Hwy, Camas Plaza, Lakewood, and Frederickson.  All you need is your Club Red VIP Card and PIN to pay at the pump. 
How to use your points at the pump: 
Insert Club Red VIP Card at the pump.
When asked for Debit - Click NO. 
When screen prompts enter User ID, enter your Club Red PIN. 
Press Enter / OK when done. 
*All sales are final.
50% Off Dining
The Bankroll Starts Now
Take the house every day. Get 50% off your check when you use your Club Red points at any of our dining establishments. Then work off your meal by earning more points by using your Club Red card while playing your favorite games!
Must have adequate points to cover full bill. Not valid with any other offer or discount. Alcohol beverages not included. See Club Red Cashier for details.
Dining Options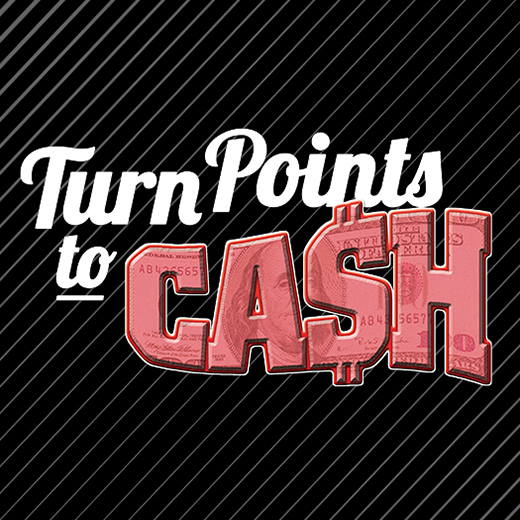 Turn Points to Cash
Any time. Any day.
When you earn 1,000 points, you can cash out anytime day or night. You can redeem your points for cash or Free Play at any slot machine by yourself without ever waiting in line. Your fun. Your points. YOUR choice.
How To
Sign up for news, updates & special offers