Winners
Winners Gonna Wind
Winners gonna win and you could be one of 'em. Winning is going on all over Red Wind on every type of game to every kind of winner. You could be next, so c'mon player… show us what you got! The jackpots reached over 97 million in 2022. Time to bankroll 2023.
Please game responsibly.
Recent Winners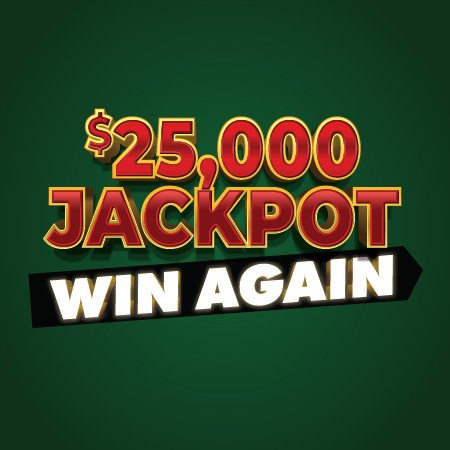 $25,000 Jackpot Win Again - December
Friday, December 29th | 6:00pm - 9:00pm
Exclusively for Club Red Jackpot Winners!
Drawings every hour on Friday, December 29 from 6 pm - 9 pm.
6 pm, 7 pm, and 8 pm winners receive $5,000 each
9 pm winner receives $10,000
Club Red VIP members qualify for the drawings by winning at least one slot jackpot between October 1 - November 30.  Swipe your player's card at any promotions kiosk on Friday, December 29 to activate your entries.
Must be present to win. See Club Red Cashier for details.
Recent Winners
Kelly
$44,182
Triple Fortune Dragon Rising
December 2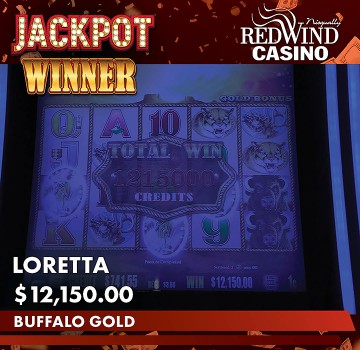 Loretta
$12,150
Buffalo Gold
December 2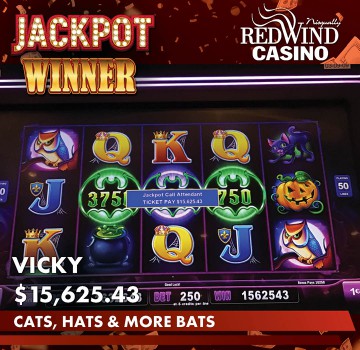 Vicky
$15,625
Cats, Hats & More Bats
November 30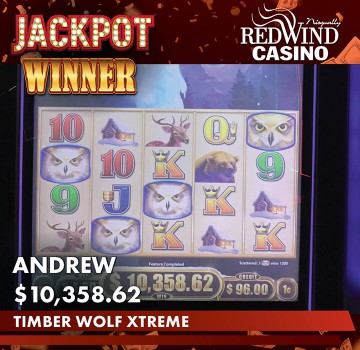 Andrew
$10,358
Timber Wolf Xtreme
November 29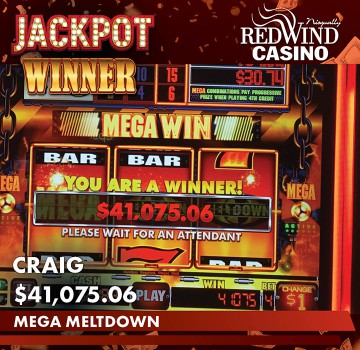 Craig
$41,075
Mega Meltdown
November 28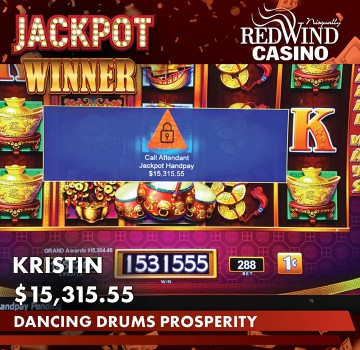 Kristin
$15,315
Dancing Drums Prosperity
November 26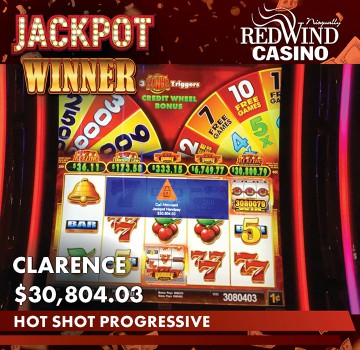 Clarence
$30,804
Hot Shot Progressive
November 25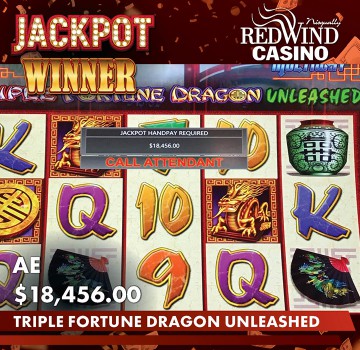 Ae
$18,456
Triple Fortune Dragon Unleashed
November 25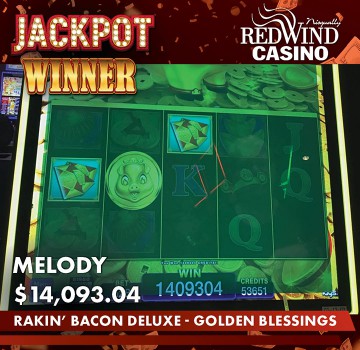 Melody
$14,093
Rakin' Bacon Deluxe - Golden Blessings
November 24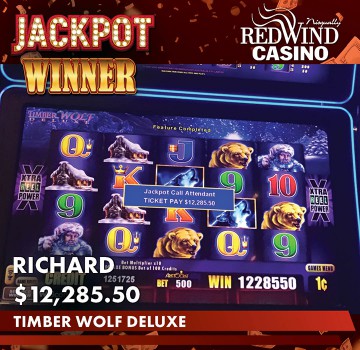 Richard
$12,285
Timber Wolf Deluxe
November 23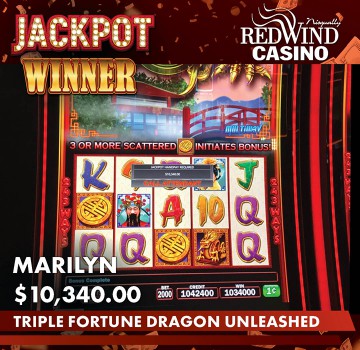 Marilyn
$10,340
Triple Fortune Dragon Unleashed
November 23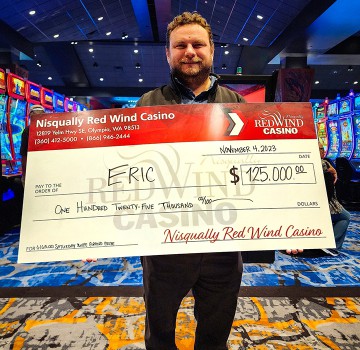 Eric
$125,000
Saturday Swipes Grand Finale Winner
November 4
Sign up for news, updates & special offers