Medicine Creek Deli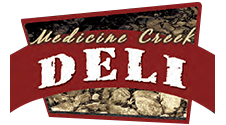 Hours
Daily • 8 am - 3 am BREAKFAST HOURS
Daily • 8 am - 11 am
All ages when accompanied by an adult 21+, otherwise, 18+ may dine-in, 16+ may pick up carry-out orders.

Our Chips are Hot Here Too
Enjoy everything from your choice of made-to-order burgers to fully-stacked deli sandwiches or a hearty omelet. No matter your craving, the Medicine Creek Deli has a wide array of choices to satisfy everyone. Stop in for a quick, tasty snack or sit awhile to enjoy a meal with the whole family. In this cafeteria-style setting, your fast food can be as fast or slow as you like it. 
Wanna make someone feel like a VIP? Get them a gift card! For your convenience, gift cards are available at the Potlatch Gift Shop or Deli. No minimum amount required. Gift cards can be used at any food venue or the gift shop.
(Gift card value cannot be cashed out, used for gaming or towards alcohol purchases.)
Dining Specials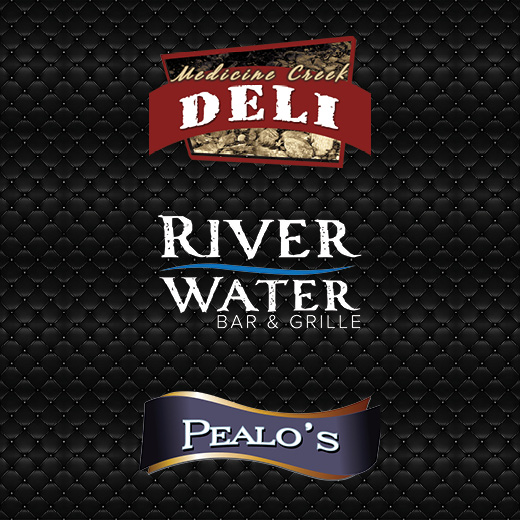 Daily | See Venue Hours
15% Off All Dining
Dining discounts apply for Seniors 55+, Active Duty Military, Children, Nisqually Tribal Members and Team Members.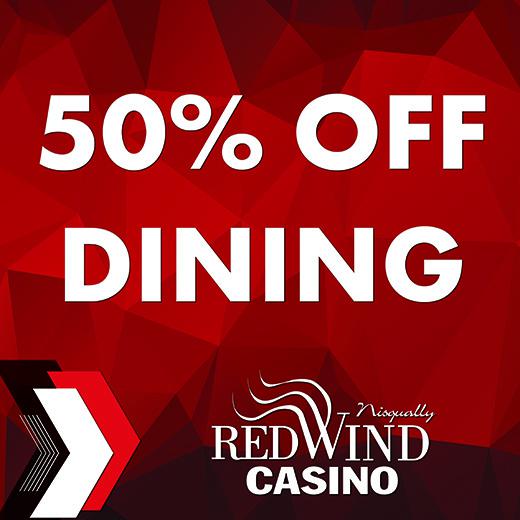 50% Off Dining
Daily | See Venue Hours
The Bankroll Starts Now
Take the house every day. Get 50% off your check when you use your Club Red points at any of our dining establishments. Then work off your meal by earning more points by using your Club Red card while playing your favorite games!
Must have adequate points to cover full bill. Not valid with any other offer or discount. Alcohol beverages not included. See Club Red Cashier for details.
Dining Options
Sign up for news, updates & special offers