Promotions & Events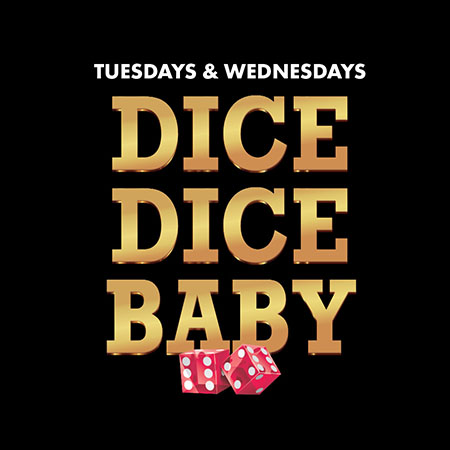 Dice Dice Baby
Tuesdays & Wednesdays in November | 12 pm - 3 pm & 7 pm - 10 pm
Table Games
Longest Roll of the Day Wins $200 CASH!
Do you think you can get the longest roll? Play craps to win! Must have a minimum of $30 in action to be eligible. 
Present your Club Red VIP card to the craps dealer. If you have the longest roll (consecutive rolls of dice during your turn) of the day between the hours of 12 pm - 3 pm and 7 pm - 10 pm, you'll win $200 CASH!
Winning players will be posted in the Table Games pit. Prize must be claimed within seven days. 
Table Games promotion. "NO ROLLS" are not included in the count. Management reserves all rights. Please see Table Games for details.
Sign up for news, updates & special offers