Covid-19 Safety Measures
Same Safe Fun!
All guests must wear a mask at all times while in the casino regardless if they are vaccinated or unvaccinated.
See below what you can expect during your next visit to Nisqually Red Wind Casino.
Hours of Operation
Casino
Monday, Tuesday, Wednesday • 8 am - 4 am.
Open 24 hrs • Thursday - Sunday.
Complimentary Valet Parking
Sunday - Thursday 8 am - Midnight
Friday & Saturday, 8 am - 2 am
Table Games
Daily • 8 am – 4 am
Table Games available are Blackjack Lucky Ladies, Craps, Player's Edge 21, Emperor's Challenge, Ultimate Texas Hold 'Em, Roulette, iRoulette and Three Card Poker.

Classic Roulette is only available on the smoke-free side of the casino. iRoulette is available on the smoking side of the casino.
Craps opens at approximately 11 am.
Table Games chips are sanitized daily.
Keno
Potlatch Gift Shop
Medicine Creek Deli
Mon - Wed • 8 am - 4 am.
Open 24 hrs • Thursday - Sunday.
Breakfast served daily • 8 am - 11 am
Buffet
Coho High Limit Room
The new Coho High Limit Room is NOW OPEN!
Dining Hours: Daily • 11 am - 2 am
Bar Hours: Mon - Thur • 8 am - 2 am, Fri - Sun • 6 am - 2 am
River Water Bar & Grille
Wed - Sun • 4 pm - 10 pm
Mon & Tue • Closed
Pealo's Bar
Mon - Thur • 8 am - 2 am.
Fri - Sun • 6 am - 2 am.
What to Expect
Smoking on the gaming floor is allowed in the designated area of the casino. 
All slot machines throughout the gaming floor are available for use. Plastic barriers have been placed between a majority of the machines.
Eating at the slot machines is not allowed at this time. 
We have increased frequency of cleaning and sanitizing of all public spaces with an emphasis on frequent contact surfaces.
Temperature checks are no longer required for guests. Covid-19 screening questions are posted at the entrances.
All guests are required to furnish their physical valid photo ID to enter the Casino.
Additional ADA/Handicapped parking is available on the first level of the parking garage (area immediately to the right upon entering the parking garage, placard IS required). This will allow for easy exterior access to the entry point, and help decrease the need to access the elevators.
Increased signage pertaining to health & hygiene practices.
Plastic barriers have been installed at various points across the Casino.
Increased sanitation stations have been placed throughout the facility.
The RV parking area is currently closed. There is currently no overnight camping available. 
Thank you for your understanding and support of our health and safety initiatives.
IMPORTANT CASINO CHANGES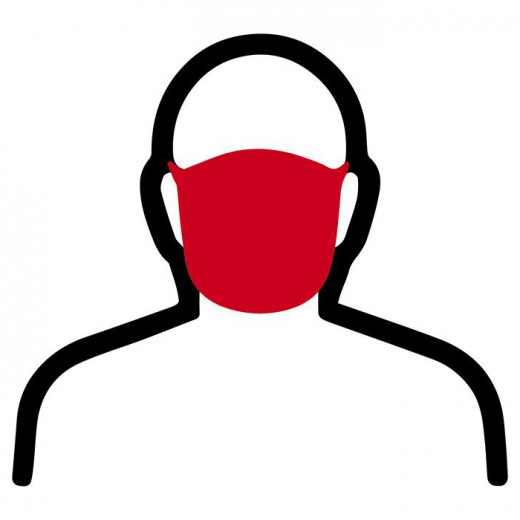 Face Coverings
The Nisqually Red Wind Casino has put in place many health and safety protocols to maintain a clean and safe environment for our wonderful Guests, Team Members, and Community. We strive to enhance our safety programs in response to the ongoing threat of COVID-19.
With this said, effective Wednesday, August 18, all Guests and Team Members are required to wear masks at all times, unless actively eating, drinking, or smoking in the facility. It is required to wear masks regardless if you are vaccinated or unvaccinated. 
Guests are required to wear a mask that covers both the nose and mouth. It is strongly encouraged that you bring your own mask(s). 
For added safety to our Team Members and Guests, the following face coverings are not acceptable for wear by Team Members or Guests.
Face shields (unless worn with a face mask as an additional precaution)
Any face coverings with a vent
Mesh masks
Bandanas, t-shirts or other face coverings that do not fit snug around your nose and mouth
Thank you for your understanding and support of our health and safety initiatives.
Face Covering Changes
Sign up for news, updates & special offers