Coho High Limit Room
Coho High Limit Room Bar
The Coho High Limit Room is an intimately refined space where you can disappear from the rest of the world over a riveting high stakes game. The High Limit Room features a variety of high limit slot machines and popular table games like Emperor's Challenge, Player's Edge 21, and Blackjack with high limit minimum bets. You'll be immersed in a first-class experience with an exclusive full service bar and dining services. The high limit room also offers access to the best casino hosts in the South Sound.
Dining Hours:
Daily • 8 am - 2 am
Click here for Coho menu.
Click here for Deli menu.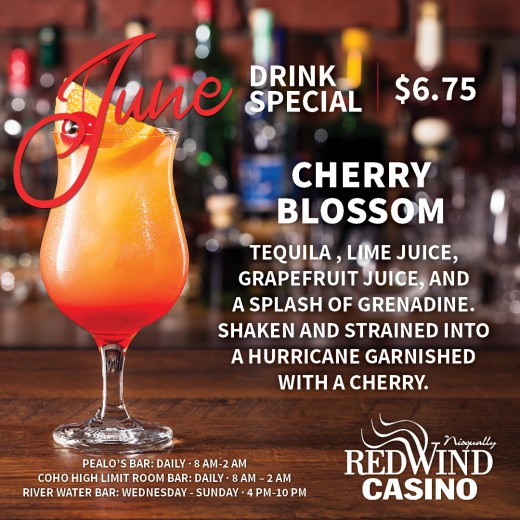 Cherry Blossom - $6.75
Tequila, lime juice, grapefruit juice, and a splash of grenadine. Shaken and strained into a hurricane garnished with a cherry.
Available 8 am - 2 am.
Sign up for news, updates & special offers